Our People
DEVELOP is led by a highly respected resource board with a strong track record of value creation.
We've built our team with notable industry players who've demonstrated impeccable entrepreneurial leadership. We believe their learnings and successes, compounded across decades working in their respective specialisations, will amplify our ability to reliably deliver outstanding outcomes for clients, employees, partners and shareholders.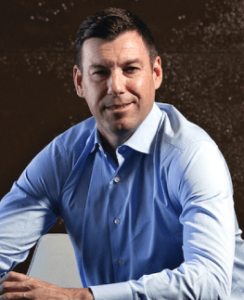 Bill Beament
Managing Director
Appointed 1 July 2021
Bill Beament is a mining engineer from the Western Australian School of Mines and has more than 25 years of operational and senior management experience in the resources sector.
During this time, Mr Beament has earned a reputation as a highly talented mining entrepreneur and senior executive. He has extensive experience in executive and operational management built on a strong technical background across both gold and base metals operations, including copper, nickel, zinc and tin.
Mr Beament led the growth of Northern Star Resources from a 1¢ shell to an ASX50 company with a market cap of over A$15 billion. At the time of his resignation as Northern Star Resources Executive Chair, the Company was the second-biggest ASX-listed gold producer. This growth stemmed from a combination of highly successful exploration and operating excellence as well as project acquisitions.
Northern Star also has a long track record of generating one of the highest returns on equity of any ASX-listed company, including the industrial sector. This reflects Mr Beament's strong view that mining companies should focus on being a business first, maximising returns for shareholders and creating shared value for all stakeholders.
Shirley In'tVeld
Non-Executive Director
Appointed 26 July 2021
Ms Shirley In't Veld is a director of NBN Co, Alumina Ltd, APA Group, and has been a board member of the CSIRO and a non- executive director of Northern Star Resources Ltd, Duet Group, Perth Airport Pty Ltd and Asciano Ltd.
She has also been a Council member of the SMART Infrastructure Facility (University of Wollongong), the Australian Institute of Company Directors (WA), and a board member of the Chamber of Commerce and Industry (WA).
In 2014, Ms In't Veld was a member of the Renewable Energy Target Review Expert Panel, and is currently a member of the Takeovers Panel.
Shirley In't Veld was the Managing Director of Verve Energy for five years, relinquishing her position in April 2012. Prior to her position at Verve Energy, Ms In't Veld was Vice President Primary Business Development with Alcoa, and from 2001–2004 she was the Managing Director of Alcoa Australia Rolled Products. Ms In't Veld commenced her career as a commercial lawyer with Mallesons and has also held senior legal, commercial and marketing positions with WMC Resources Ltd, Bond Corporation and BankWest.
Ms In't Veld has held industry group representation positions with the Energy Supply Association of Australia, the Packaging Council of Australia and the Aluminium Council of Australia, and has been a board member with the Co-operative Research Centre for Landscape Evolution in Mineral Exploration (CSIRO) and the Association of Mining and Exploration Companies in WA (AMEC).
Ms In't Veld received her Bachelor of Laws (Hons) and Bachelor of Commerce in 1978 from Melbourne University.
Mick McMullen
Non-Executive Director
Appointed 24 February 2021
Mr McMullen is a geologist with over 28 years experience in the exploration, development, financing and operation of mining projects across Australia, Africa, Asia, Europe, North and South America.
His specific mining experience covers small and large open pit and underground mines across many different cultures. Mick is well known to both sell side analysts and institutional investors in the global equity and debt capital markets.
Michael Blakiston
Non-Executive Chairman
Appointed 9 June 2021
Mr Blakiston is a partner in Gilbert + Tobin's Energy and Resources group. He has over 30 years' experience gained across a range of jurisdictions.
He advises in relation to asset acquisition and disposal, project structuring, joint ventures and strategic alliances, development agreements and project commercialisation, capital raisings and company merger and acquisitions.
Mr Blakiston has served on numerous ASX listed companies and not-for-profit boards and is currently a Non-Executive Director of BCI Minerals Limited and the Chairman of Precision Opportunities Fund Ltd, a specialist small to medium cap fund.
Trevor Hart
Company Secretary & CFO
Appointed 5 April 2013
Mr Hart is a Certified Practicing Accountant and Chartered Secretary with a Bachelor of Business in Accounting. He has over 20 years of experience in the resources and mining services industry and has been involved in the financial management of mineral and resources focused public companies serving on the board and in executive management teams dedicated on advancing mineral resource assets and business development.
He has worked in Australia and foreign jurisdictions including the UK and North Africa with extensive experience in financial reporting, capital raisings, debt financings and treasury management of resource companies.
Prior to joining Venturex in 2013, he held senior financial positions in various ASX listed companies including Kasbah Resources Ltd, Breakaway Resources Ltd, Barra Resources Ltd and Aerodata Holdings Ltd (World Geoscience Pty Ltd) as well as a number of private mining industry related companies.
Michelle Woolhouse
Non-Executive Director
Appointed 1 December 2021
Ms Woolhouse has spent 25 years in financial markets, specialising in the natural resources sector. During this time, she has established an extensive skillset in risk and financial analysis and managed a substantial portfolio of ASX-listed and international resources companies across a range of commodities.
Ms Woolhouse has significant experience in project and corporate finance in the mining and metals sector, including evaluation, debt structuring, technical considerations and sustainability. She previously held a range of senior positions with the Commonwealth Bank, including Executive Director, head of Perth Resources and Energy client coverage, and head of WA Natural Resources project finance for the Institutional Banking and Markets division.
Ms Woolhouse is a Certified Practicing Accountant and holds a Bachelor of Business (Accounting) from Edith Cowan University. She is also a Member of the Australian Institute of Company Directors.